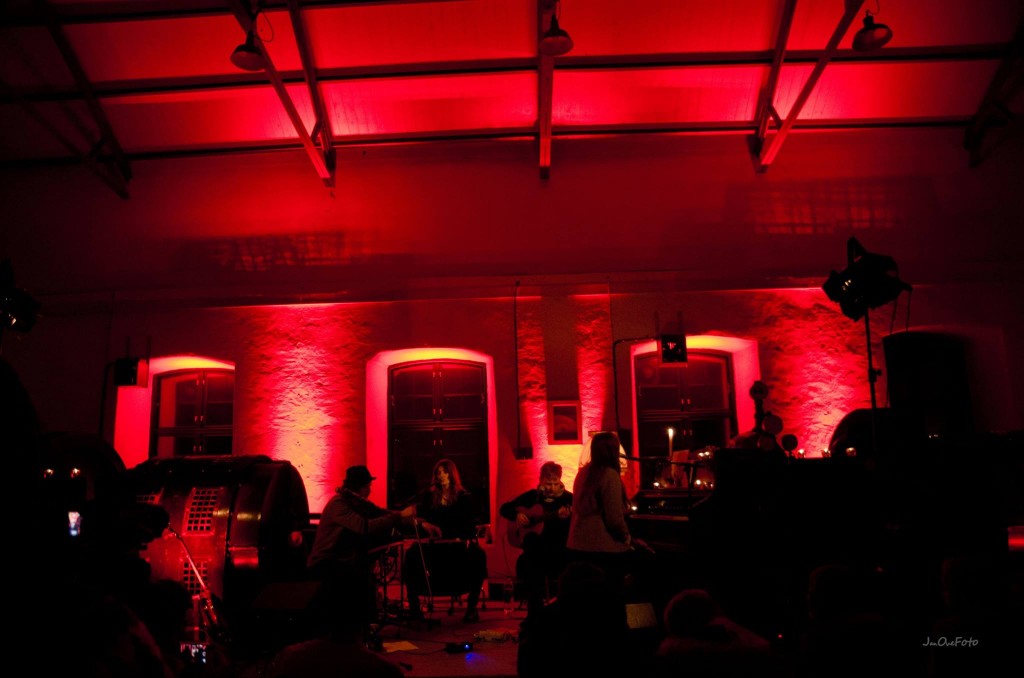 Kloster is a solo project, a band, and a music collective curated by Mikael R Andreasen. Based out of his home studio in Copenhagen, Mikael spends his time creating musical thoughts with the help of friends who drop by. The atmosphere is relaxed, the music being something that brings people together in a creative expression. Self-taught and with a curious mind, the songs are based around an idea of cheery exploration, a collage of ideas added to by people who pass through with their own offerings. The songs circle around spiritual matters and tend to focus on vocal melodies wrapped in beautiful chords and tones.
Apart from Mikael R Andreasen, the core group of Kloster consists of  Solrun Stig, Sarah Hepburn, and Jakob Brixen. Sarah and Solrun have both been permanent parts of Kloster since the beginning in 2001. Jakob joined forces with Kloster in 2008 and has ever since been a regular part of the lineup when Kloster appear as a band. When special occassions need an even larger live setup,  Mikkel Elzer and Ruben Riisager are usually brought in.
Keeping Kloster a fairly open and organic project and inviting various people to participate has always been important to Mikael, and beside the above mentioned core group of people many others have walked in and out of Kloster offering their talents either on recordings or at live performances. Naming everyone who have played with Kloster at concerts would be somewhat impossible, but this list of people makes up in alphabetical order the complete number of people who have appeared on Kloster recordings so far:
Andreas Brixen (Waitress, Hymns from Nineveh), Anne-Therese Hagen, Ben Sand, Carl Eriksen, Charlotte Chercka, Christel Voldby Winther (Quiet Spring), Christian Bjørnø, Christian Møller Blæhr, Christina Steen (nor:lyd), Cæcilie Jessen, David Vejen Blomqvist (Blomqvist), Emil Nikolaisen (Serena-Maneesh), Filip Ring, Gitte Adler, Haakon Gilje Aarseth, Hansen (Slagskygge), Helge Sloth Rasmussen, Irene Svozilik, Jakob Brixen (Mechanical Bird, Childrenn), Jakob Skøtt (Causa Sui, Syntaks), Jan Johansen (Ring Them Bells), Jan Erik Stig, Jeppe Brixvold (Red Shifter, Det yderste hav), Jonas Haahr Petersen (Hymns from Nineveh), Jonas Munk (Causa Sui, Manual), Jørgen Rahbæk Andreasen, Lea Wellejus, Lloyd Osestad, Magnus Maimonide (Izar Melting Pot, Elektronavn Sacred Songbook), Manoj Ramdas (Spektr, Childrenn, The Good The Bad), Maria La Cour, Maria Lundbak-Hinge, Martin Luckmann, Mikael R Andreasen, Mikkel Elzer (Blood on a Feather, Shiggajon), Nikolaj Paakjær (Double Moon Mirage, Hymns from Nineveh), Rakel Maria Rahbæk, Rasmus Elm Rasmussen (Causa Sui, Aerosol), Rebekka Maria Andersson, Ruben Riisager, Sarah Hepburn (Blood on a Feather, Shiggajon, Lucky Moon), Simon Walsøe (Graf), Solrun Stig (Mercy Beats), Steven Stewart, Sylvia Nissen, Tanja Strøier Welan, Tine Vitkov, Tobias Stern Johansen.
Since 2001, Kloster has released six albums, two EPs, a live recording, and a Christmas single and has made numerous live appearances in Denmark, Norway, Sweden, England, The Faroe Islands, Germany, and Poland at regular music clubs and festivals such as Roskilde Festival, Fanø Free Folk Festival, Apple Flower Festival, Kamerad & Spelemann, and many others, and also at more unusual venues such as a light house on the west coast of Denmark, a theater in London, a wooden barn deep inside the forests of Norway, a church on the Faroe Islands, the old Carlsberg brewery building, the Louisiana art museum, a grotto north of the Polar Circle, and various other exciting and beautiful places.
Kloster has been releasing music on Washington Inc Records, L'art pour L'art, VME, Crime & Punishment Packaged Goods, and is currently signed to Target Records and Burnt Toast Vinyl.
Kloster's latest album Half Dream, Half Epiphany was nominated for album of the year both at Steppeulven 2016 and at Danish Music Awards Folk 2016.
Mikael R Andreasen won the Composer of the year award at Steppeulven 2016.
Write Kloster at contactkloster@gmail.com
LIKE KLOSTER ON FACEBOOK HERE!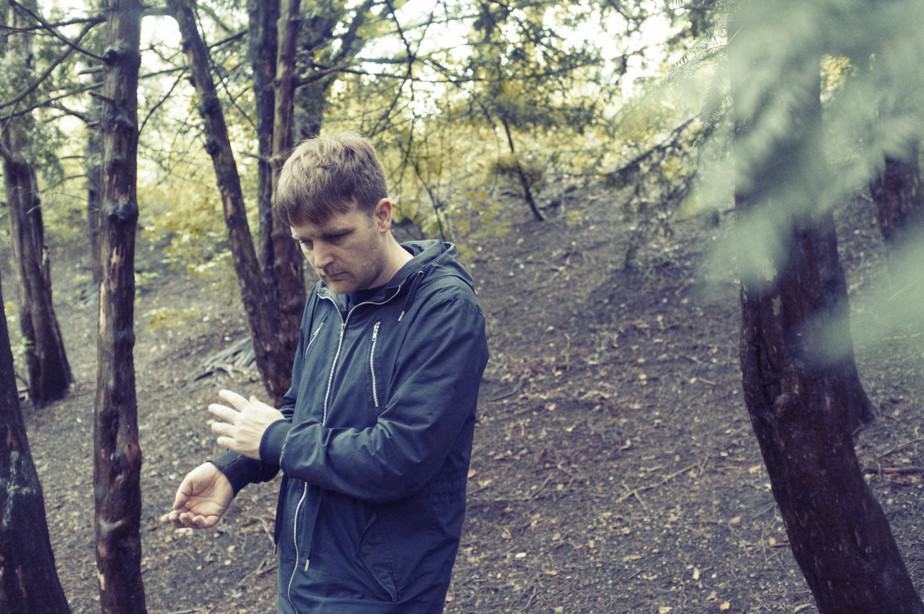 Photo: Rune Lundø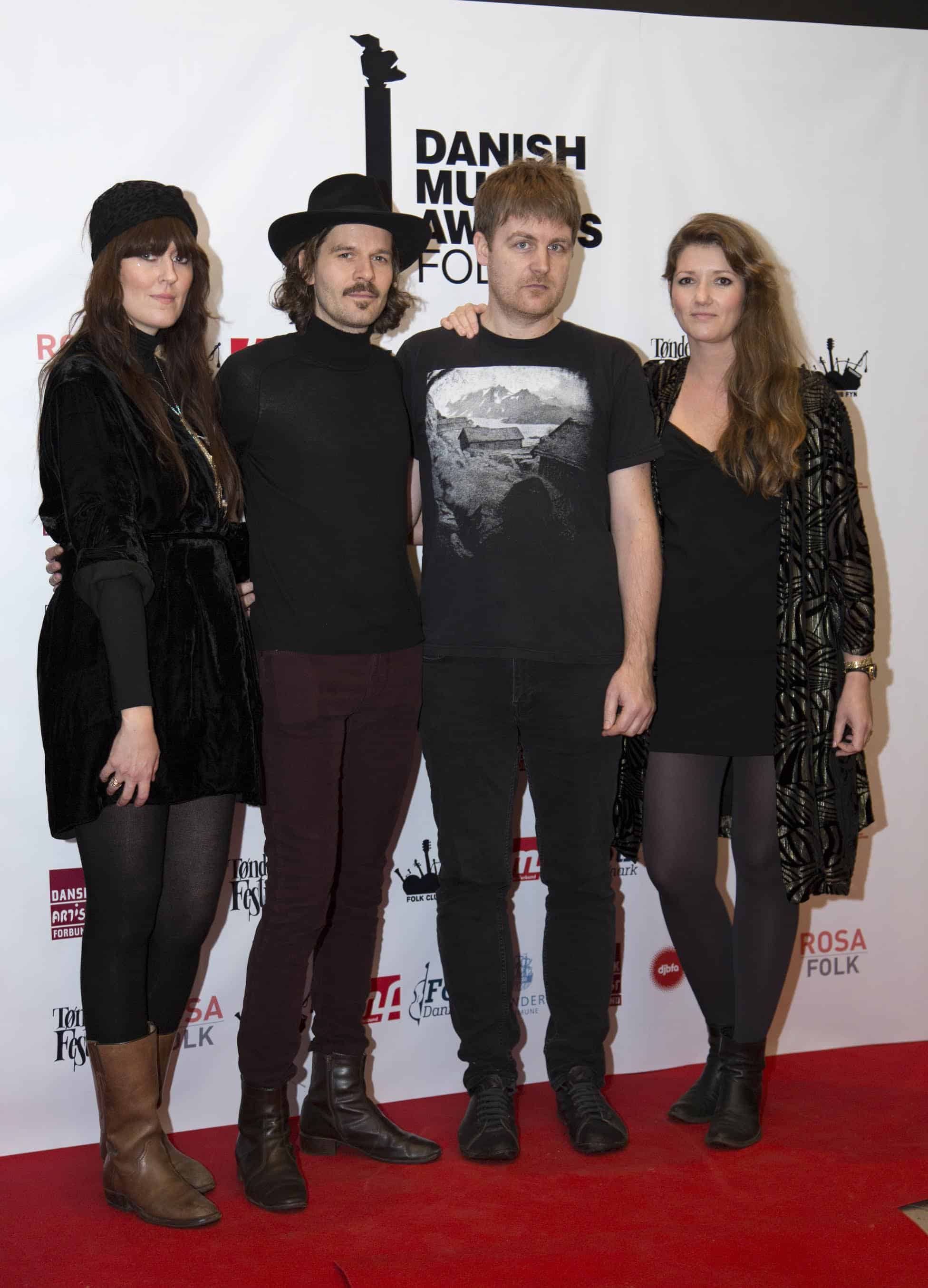 Photo: Bo Petersen