WR021: Suburb Shank – Sickness
Originally released on cassette tape in 1993. Now digitally re-released in 2013.
(Free download further down)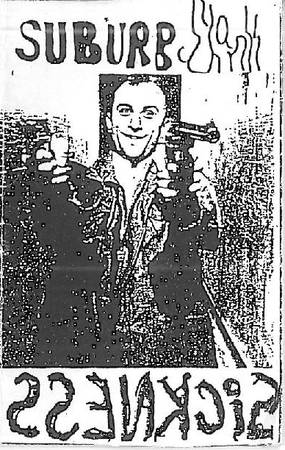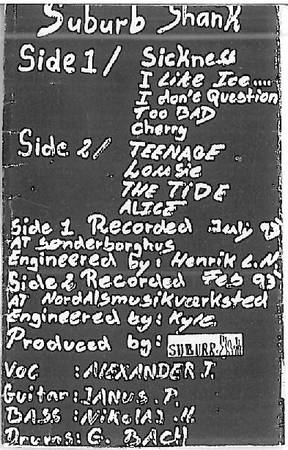 Mikael R Andreasen on WR021:
In August 1991, I started my high school freshman year at Sønderborg Statsskole in the southern part of Denmark on a small island called Als. Until then my musical interests had mostly circled around hip hop and '80s heavy metal (funny combination, I know), but something was about to change. The following month, Nirvana released Nevermind which launched an musical era where grunge and noisy guitar music were all that mattered – even to young kids in the far outskirts of Denmark. This simple and noisy, yet catchy, music – which had much more energy and aggression than a lot of the heavy metal I had been listening to before – seemed to be the perfect youth soundtrack for a kid who had just turned 16. Watching the video for "Smells Like Teen Spirit" on MTV in September 1991 was somewhat mindblowing, and for some years I lost a lot of my interest in hip hop and heavy metal in favor of bands like Nirvana, Soundgarden, Pearl Jam, Dinosaur Jr., Sonic Youth, Alice in Chains, Afghan Whigs, Pond, Rein Sanction, Smashing Pumpkins, Mercury Rev, My Bloody Valentine, and many more. I quickly realized that I wasn't the only one who seemed drawn to all these new bands – people at my high school (and in the area around Sønderborg in general) were forming bands like crazy. Most of these bands were clearly inspired by Seattle-based music (in lack of better terms), but the general musical creativity around our high school in the early '90s pointed in many directions and also included bands working with hip hop, death metal, blues, and also more British inspired music. I wouldn't be able to remember all of the many bands from back then, but the small scene of Sønderborg-based bands from that time counted people like Sune Rose Wagner (Psyched Up Janis / The Raveonettes), Manoj Ramdas (SPEkTR / The Good, The Bad – and who has also played with The Raveonettes and Danish legends Sort Sol), Ustumallagam (Denial of God), the two nationally famous rappers L:Ron:Harald and MC Clemens, and (a few years after I graduated) the guys from Efterklang.
However, my own favourite local band from that time is Suburb Shank. A quartet consisting of Janus Krog Poulsen (an extremely gifted guitarist whose guitar skills as a teenager still tend to amaze me), Stephan Alexander Thomsen (a childhood friend of mine whom I had never expected to be a lead singer of anything, but whose vocal perfomance in Suburb Shank (at the age of 18) has more energy and intensity than almost any other Danish vocalists I have ever heard), Günther Bach (the drummer with the biggest drum kit in Sønderborg at the time), and Nikolaj H. (an introvert bass player of Indian descent). As with quite a few of the other Sønderborg bands, Suburb Shank made recordings of their music, and in 1993 they released an album called Sickness on a limited amount of cassette tapes. After high school graduation, the band moved to London to see if anything could come out of that. However, after living in one room with four people for almost a year without seeing a lot of musical progression, they decided to move back home. The band split up to discover other aspects of life, leaving just that one cassette behind as witness of their existence.
Today, 20 years after Sickness saw the light of day, I am proud to be re-releasing it digitally as free download for everyone to enjoy. This is the twenty year old sound of four teenagers from a small island in Denmark bursting with energy and lust for life. Enjoy!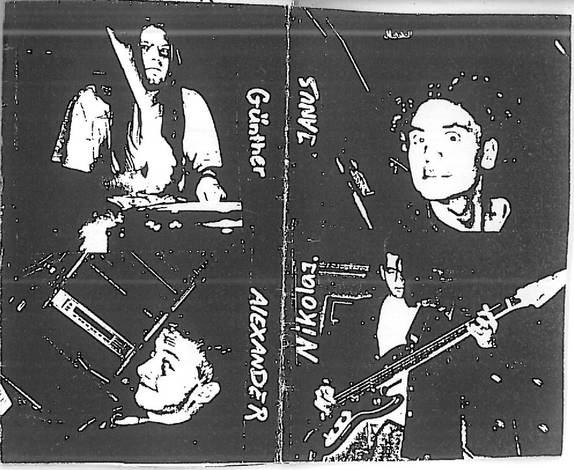 Please bear in mind that the music on this release has been transferred from the original cassette tape from 1993. Some re-mastering has been made by Mikael R Andreasen to improve the sound quality a bit, but due to the condition of the tape, there are a few passages where the sound acts a little funny.