WR018: Pranksters Jet – Accept Denied
Free download further down!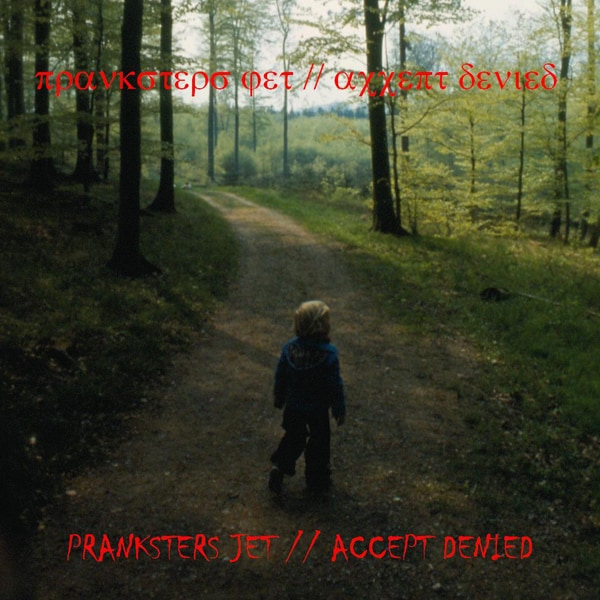 Thirty copies of a cassette tape made in 2000, a concert at Loppen in Copenhagen, and a soundtrack for a short film measured the short life of Pranksters Jet … until now! With this free downloadable re-release of most of that cassette, along with the never-before-released hit "A Single Touch Will Tell", Pranksters Jet rises like a phoenix into glory. Pranksters Jet was the very first experiments with guitar pedals for Mikael Rahbæk Andreasen (and a few close friends), and with these attempts he created a strange music that never aimed for anything but exploration. The sparse words that accompany some of the tracks are mostly nonsense made up after pressing the record button. This is the musical world of Kloster's Mikael R Andreasen just before he turned to pastoral folk, digitally offered to you free of charge. For those who prefer a physical specimen, twelve numbered copies have been made. Each comes in a beautifully colored cloth bag enclosing a cd, two laminated sleeves with cover artwork, a matchbox car, 10 grams of some of the finest earl grey tea made on this planet, and a small tin can with 100% pure Italian licorice sponsored by Astrup Konfekture. The cost for this limited edition is 150 Danish kroner + shipping. They will be sold numerically as they are ordered; therefore, the color of the clothbag is not for you to decide. Once they're gone, they're gone!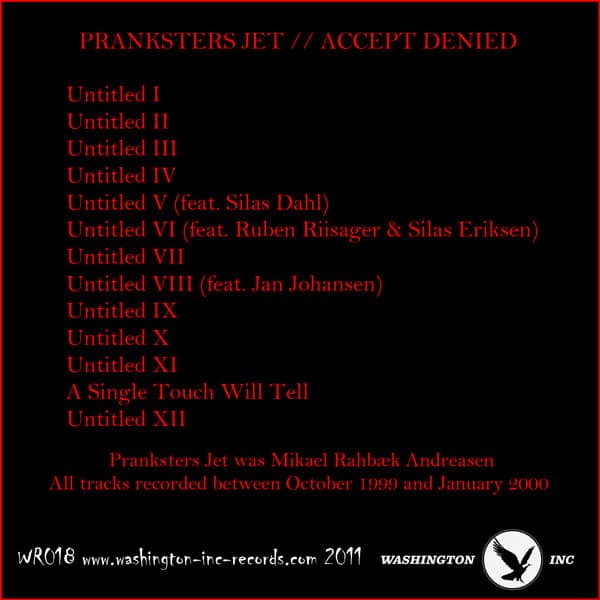 The physical specimens of this release look like this (only twelve numbered copies available) and can be ordered at contactkloster@gmail.com 150 Danish Kroner + shipping.