WR010: Merry Christmas! – a Christmas single performed by Kloster
Free downloadable single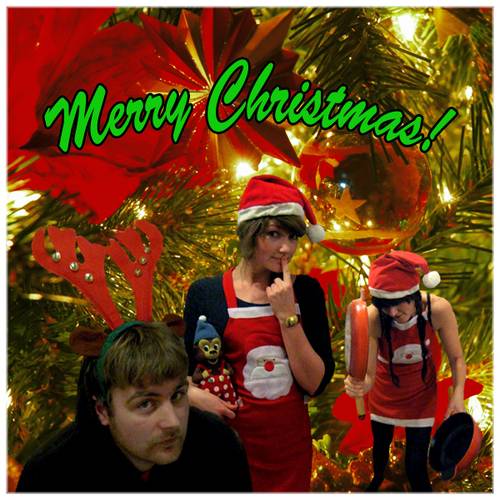 In November 2009 the core group of Kloster gathered together to record:
"Merry Christmas! – a Christmas single performed by Kloster".
Clothed in proper holiday season outfits and with a bowl of strong Gløgg (mulled wine) heating in the kitchen, they played and sang and cheered in an attempt to make your Christmas 2009 just a little merrier.
And now it's here!, the Christmas single!
Written and recorded in less than 10 hours and available for you free of charge. This is Kloster's Christmas present for you. Merry Christmas! Released 2009.